Management
·
Sunshinestories, Ahangama
Operations Manager, Ceylon Sliders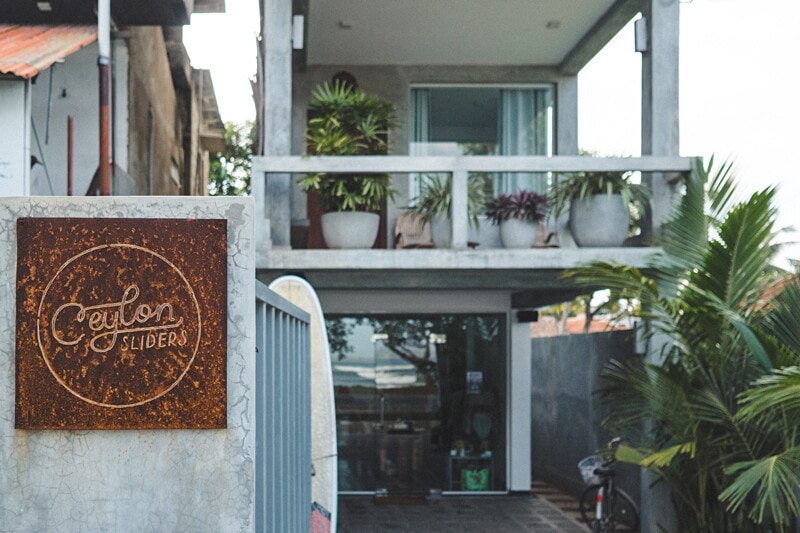 Working as a Operations Manager for Ceylon Sliders you will be responsible for the overall performance and direction of Ceylon Sliders in Weligama. You need to have a passion for working with people, be a master of solving problems and be able to organize the work for you and the team. You will need to have long experience of working in the hotel field and previous experience of managing other staff.

You are solely responsible for any issues that arises - the bang stops with you. When issues arise you need to handle them with care, proficiency and ensure a calm atmosphere around your team. You will run the company in an efficient way and seek new ways on how to develop the company, identify trends and gaps in the market and take action on a daily and weekly basis to put us ahead of the game.
It's your responsibility that the experience that we sell to our guests is delivered at the standards set by the company and across departments - surf, yoga, hospitality, food & beverage, housekeeping etc. You'll have a team to help you across different departments - you are the inspiration and you will need to lead, inspire and take crucial decisions for the company and the staff. You will need to set routines and build processes to deliver excellent performance of operations.
You need to communicate clearly and efficiently so everyone knows what's expected - daily meetings with the staff and check in on the operations to ensure things are going as they should. You will need to get your hands dirty and step in for your staff to get the work done if it's needed. The job will include being on call to keep the whole operation of the property going smooth. You are responsible to manage costs and find areas for efficiency.
You will need to meet and socialize with the guests on a daily basis to ensure they are receiving great hospitality. You are an inspiration not only for your staff but also for the guests. At the same time you need to be efficient and keep the back end tasks in order - paperwork, bookings, google drive, handbooks, emails etc. You will need to make sure the brand and image of the company has a good reputation locally as well as internationally.
REQUIREMENTS
Hospitality experience: You have long experience from the hotel field and specifically from f&B and front of house is a big benefit.
Leadership Skills: You have previous experience of leading staff and have an understanding of how to delegate responsibilities and get your team to do a great work. You will be in charge of overseeing the hiring of new employees, and being a good judge of character will help ensure that you hire the right people to maintain an efficient and motivated team.
Cost calculations and Budgeting: Keep and maintain a budget, as well as make projections based on previous expenditures. You will need to be confident in using math skills to make sure you know where your company's money is going and book keep this in a structured way
Communication: You should thrive in negotiations with contractors, in front of a group of employees, or in a meeting with other management. You might be called upon to write reports and recommendations. Great verbal communications and writing skills is important
Excellent organizing skills: You will need to be good at delegating work and creating a structure for the employees so that everyone knows what, how and when to do things
Urge to be innovative and creative and develop the business to the better in accordance with goals set out by the company
Experience of working with people from different cultures, respecting different ways of working as well as investing time to communicate and find understanding
Teaching skills A lot of the employees have no previous work experience or education - you will need to be good at conveying the knowledge you have and teach your team leaders and employees everything from specific tasks to company ethics and team working skills
Sunshinestories, Ahangama
Why work with us?
Surf

Sri Lanka is one of the worlds top surf destinations, and we're a team of dedicated wave lovers always up for a dawn session. You'll have access to boards and guiding to the best breaks along the coast. How much you want to surf is up to you, we promote everyone surfing at least once per day!

Yoga

Stretch your legs with our certified yoga teachers. Having a place to calm your mind after a busy work day can be essential to wellbeing. Here yoga is a natural part of life.

Community

Surfer, artists, creators, foodies. Working with us, or staying with us as guest. You will meet with and interact with a number of awesome people during your employment with us. We love to see how former employers continue working together around the globe.

Practicalities

Moving to a foreign country can be challenging, we know. That's why we help you out with things like housing, visa arrangements and transportation to get you kick started with your life in Sri Lanka.
Work Place and Culture
Working at Sunshinestories is an adventure! We're a fast paced start up in an South East Asian melting pot.
But no need to worry if you never been here before. We are a community that welcomes everyone with open arms like they are our family.
Typically we try to get together once a week for a family surf sessions out at the reef or some sunset downers at the beach.
We'll promise you that a work stay experience at Sunshinesories will include experiences beyond the usual, from getting blessed by our local monk in the yoga shala, to epic surf sessions at secret spots.
About Sunshinestories
Sunshinestories is a passion driven lifestyle business in Sri Lanka that's open year round. It has two different brands under the same company - Sunshinestories Retreat in Ahangama and Ceylon Sliders in Weligama.
Management
·
Sunshinestories, Ahangama
Operations Manager, Ceylon Sliders
Loading application form
Already working at Sunshinestories?
Let's recruit together and find your next colleague.