Food & Beverage
·
Ceylon Sliders, Weligama
Bartender, Ceylon Sliders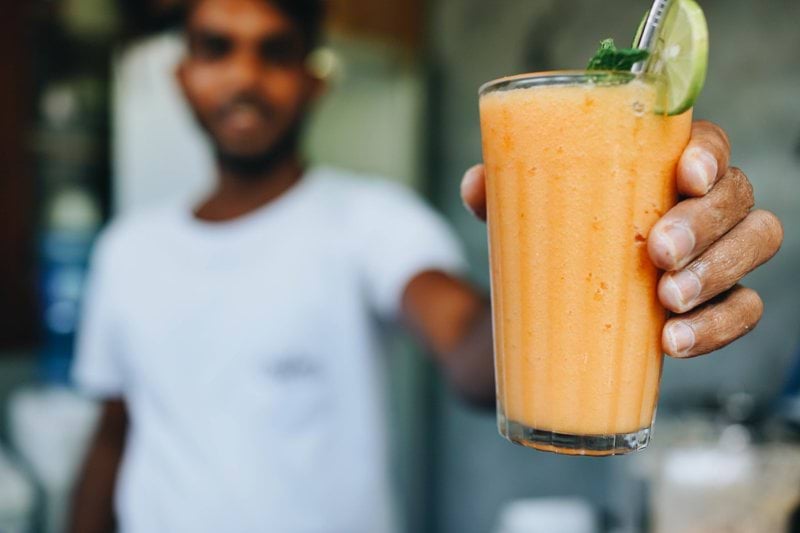 ATTENTION! - This position is available for Sri Lankan Citizens that are fluent in Sinhala only.
Your job as a bartender at Ceylon Sliders is to provide excellent service to ensure the guests satisfaction. As a bartender, you will be responsible especially over making cocktails, juices, smoothies, and serving other beverages such as wine and beers. You will also me making speciality coffee's such as cappucions and espressos in which you will get training.
Being a small café & restaurant focusing on teamwork, you will besides working as a bartender, also be helping with other duties and such as taking customer orders, delivering food, beverages and handling payments.
We believe the right candidate
has a customer oriented personality and outstanding people skills
has excellent communication and interpersonal skills
pays attention to detail and has the capacity of working in a highly demanding, fast-paced environment
has the ability to build relationships with colleagues and guests and ensure high levels of satisfaction
a working knowledge of cash registers and ordering information systems.
REQUIREMENTS
A minimum 2 years experience in a similar capacity is desired; longer experience in hospitality industry as well as high end restaurants is an added advantage
Training as a bartender
Able to make the traditional cocktails with easy and proficiency and learn new recipes quickly
Able to work professionally to maintain cost of sales in the bar departement
If you have experience as a barista or waiter it's a big plus
Fluent speaking in English
Sri Lankan Citizen - You need to have sri lankan citizenship as well as speak & write fluently in Sinhalese
Very good knowledge of speaking & writing in English (we have a foreign ownership; recipes, work manuals, meetings are in English as well as the fact that our guests are from all over the world)
Why work with us?
Surf

Sri Lanka is one of the worlds top surf destinations, and we're a team of dedicated wave lovers always up for a dawn session. You'll have access to boards and guiding to the best breaks along the coast. How much you want to surf is up to you, we promote everyone surfing at least once per day!

Yoga

Stretch your legs with our certified yoga teachers. Having a place to calm your mind after a busy work day can be essential to wellbeing. Here yoga is a natural part of life.

Community

Surfer, artists, creators, foodies. Working with us, or staying with us as guest. You will meet with and interact with a number of awesome people during your employment with us. We love to see how former employers continue working together around the globe.

Practicalities

Moving to a foreign country can be challenging, we know. That's why we help you out with things like housing, visa arrangements and transportation to get you kick started with your life in Sri Lanka.
Work Place and Culture
Working at Sunshinestories is an adventure! We're a fast paced start up in an South East Asian melting pot.
But no need to worry if you never been here before. We are a community that welcomes everyone with open arms like they are our family.
Typically we try to get together once a week for a family surf sessions out at the reef or some sunset downers at the beach.
We'll promise you that a work stay experience at Sunshinesories will include experiences beyond the usual, from getting blessed by our local monk in the yoga shala, to epic surf sessions at secret spots.
About Sunshinestories
Sunshinestories is a passion driven lifestyle business in Sri Lanka that's open year round. It has two different brands under the same company - Sunshinestories Retreat in Ahangama and Ceylon Sliders in Weligama.
Food & Beverage
·
Ceylon Sliders, Weligama
Bartender, Ceylon Sliders
Loading application form
Already working at Sunshinestories?
Let's recruit together and find your next colleague.