Front Desk & Shop
·
Ceylon Sliders, Weligama
Front Desk / Sales Assistant, Ceylon Sliders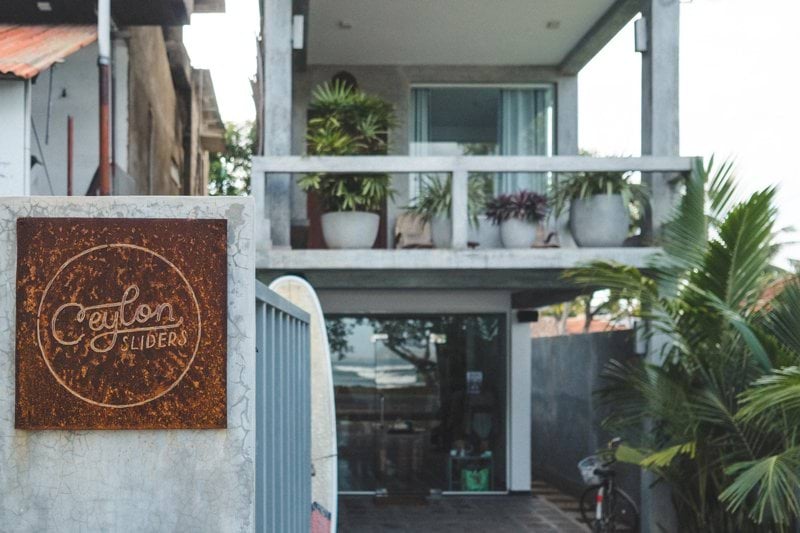 ATTENTION! - This position is available for Sri Lankan Citizens that are fluent in Sinhala only.
Working as a Sales Assistant at Ceylon Sliders you will be working not only in the shop, but also be helping out in the front desk of the hotel as the shop and the front desk is one and same department.
You will be selling goods in the shop, working effectively to promote sales and create a great customer experience, always looking to learn more about the brands as well as the guests. Beeing a small hotel & shop with only five rooms, you will also be carrying out duties such as check in, check out of rooms, delegating tasks to the housekeeping team, taking payments from the hotel guests, booking transfers, recommending activities, restaurants and more.
Ceylon Sliders is a foreign owned, service oriented company, and it is important that you go above and beyond to always give a great experience to our guests and customers. You will need to meet and socialize with the guests on a daily basis to ensure they are receiving great hospitality. For most guests you will be the first and last appearance, so you better make it count.
At many times, you will be the responsible person to handle guest related issues that arises . When issues arise you need to handle them with care, proficiency and ensure a calm atmosphere around the guest. You need to communicate clearly and efficiently so guests as well as other employees and departments knows what's expected. You need to have a passion for working with people, be a master of solving problems and be able to organize the work for you and the team.
DUTIES
Advising & serving customers in the shop and guests in the hotel.
Processing payments in the shop as well as in the hotel.
Assisting customers in order to help them find what they need in the shop.
Assisting hotel guests during their stay, recommending places to go for dinner, excursions or other requirements they may have
Managing check ins and check outs of the hotel
Booking transfers, surf lessons and other activities for the guests
Ensuring stock levels in the shop are well maintained, refilling shop on a daily basis as well as ordering new stocks from suppliers
Conducting stock takes and inventory checks to maintain the correct stock levels
Promoting store cards or special offers
Providing customers with information on pricing and product availability
Arranging display in the shop
Handling customer complaints or handing customers on to management
REQUIREMENTS
Minimum of 1 year experience of working as a sales assistant
Experience of handling cash & credit card transactions
An urge to learn more about hospitality and help out to carry out front desk duties in the hotel
Sri Lankan Citizen - You need to have Sri Lankan citizenship as well as speak & write fluently in Sinhalese
Very good knowledge of speaking & writing in English (we have a foreign ownership; recipes, work manuals, meetings are in English as well as the fact that our guests are from all over the world)
Why work with us?
Surf

Sri Lanka is one of the worlds top surf destinations, and we're a team of dedicated wave lovers always up for a dawn session. You'll have access to boards and guiding to the best breaks along the coast. How much you want to surf is up to you, we promote everyone surfing at least once per day!

Yoga

Stretch your legs with our certified yoga teachers. Having a place to calm your mind after a busy work day can be essential to wellbeing. Here yoga is a natural part of life.

Community

Surfer, artists, creators, foodies. Working with us, or staying with us as guest. You will meet with and interact with a number of awesome people during your employment with us. We love to see how former employers continue working together around the globe.

Practicalities

Moving to a foreign country can be challenging, we know. That's why we help you out with things like housing, visa arrangements and transportation to get you kick started with your life in Sri Lanka.
Work Place and Culture
Working at Sunshinestories is an adventure! We're a fast paced start up in an South East Asian melting pot.
But no need to worry if you never been here before. We are a community that welcomes everyone with open arms like they are our family.
Typically we try to get together once a week for a family surf sessions out at the reef or some sunset downers at the beach.
We'll promise you that a work stay experience at Sunshinesories will include experiences beyond the usual, from getting blessed by our local monk in the yoga shala, to epic surf sessions at secret spots.
About Sunshinestories
Sunshinestories is a passion driven lifestyle business in Sri Lanka that's open year round. It has two different brands under the same company - Sunshinestories Retreat in Ahangama and Ceylon Sliders in Weligama.
Front Desk & Shop
·
Ceylon Sliders, Weligama
Front Desk / Sales Assistant, Ceylon Sliders
Loading application form
Already working at Sunshinestories?
Let's recruit together and find your next colleague.