Food & Beverage
·
Ceylon Sliders, Weligama
Commis Chef, Ceylon Sliders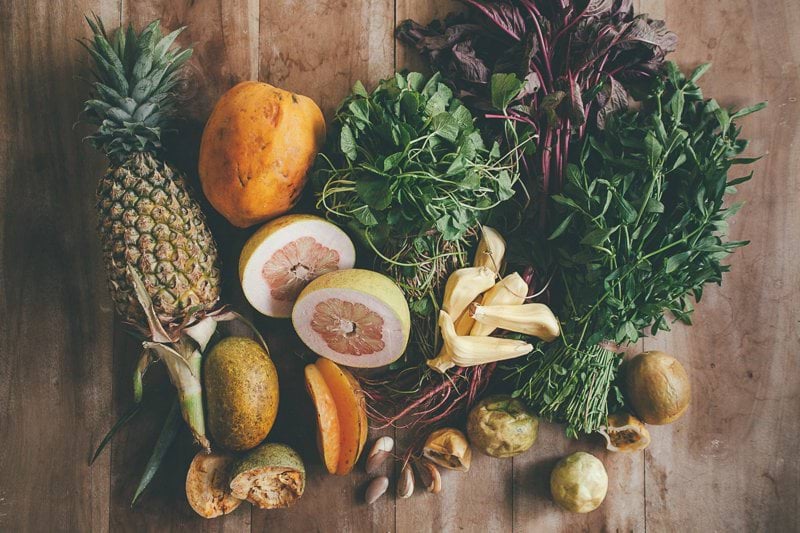 ATTENTION! - This position is available for Sri Lankan Citizens that are fluent in Sinhala only.

We are searching for commis chefs with a passion for cooking healthy and inspiring food to join our team at Ceylon Sliders.
As a commis chef at Ceylon Sliders, you will use your knowledge and experience of professional cooking to efficiently prepare breakfast, lunch and dinner in a small but very busy a la carte environment. You'll need to have a lot of stamina, be able to learn on your feet and be passionate about food because cooking in our kitchen is high pressure and hard work. You'll also need to be versatile, because it is important that you gain experience in all sections of the kitchen - fish, pastry, butchery and so on.
You will assist the sous chef and chef de partie, and help with writing prep lists, managing cleaning and hygiene procedures as directed. Our team is small and consist of many people with less experience, hence as a commis chef you will need to be a leader, and not only focus on your own work but also and inspire the less experienced in the team.
You have worked as a chef for several years as a commis chef or kitchen steward. You have experience of making food from all sorts of kitchens, vegan and raw as well as meat and fish and know how to mix western, Asian, American and Scandinavian cooking styles.
You will think it's exciting to work with local produce and reduce the food waste and use of plastic products as researching and finding foods that are ethically produced. You will think creatively around food and love to do eye catching dishes.
You have no issue to work hard, under big stress and for long hours to make the guests happy! And you are a great team player in the kitchen as well as with the other departments, always communicating honestly and effectively with the rest of the team.
REQUIREMENTS
A passion for the kind of food that we want to prepare
A good chef and team player
Can handle big stress levels and work long hours
Experience of working in a professional kitchen
Measuring dish ingredients and portion sizes accurately
Dealing with deliveries and stock rotation
Good at performing your duties and tasks given quickly and efficiently and taking initative to make the performance of the kitchen run better
Can leave 2 references from previous jobs
Sri Lankan Citizen - You need to have sri lankan citizenship as well as speak & write fluently in Sinhalese
Good knowledge of speaking & writing in English (we have a foreign ownership; recipes, work manuals, meetings are in English as well as the fact that our guests are from all over the world)
Why work with us?
Surf

Sri Lanka is one of the worlds top surf destinations, and we're a team of dedicated wave lovers always up for a dawn session. You'll have access to boards and guiding to the best breaks along the coast. How much you want to surf is up to you, we promote everyone surfing at least once per day!

Yoga

Stretch your legs with our certified yoga teachers. Having a place to calm your mind after a busy work day can be essential to wellbeing. Here yoga is a natural part of life.

Community

Surfer, artists, creators, foodies. Working with us, or staying with us as guest. You will meet with and interact with a number of awesome people during your employment with us. We love to see how former employers continue working together around the globe.

Practicalities

Moving to a foreign country can be challenging, we know. That's why we help you out with things like housing, visa arrangements and transportation to get you kick started with your life in Sri Lanka.
Work Place and Culture
Working at Sunshinestories is an adventure! We're a fast paced start up in an South East Asian melting pot.
But no need to worry if you never been here before. We are a community that welcomes everyone with open arms like they are our family.
Typically we try to get together once a week for a family surf sessions out at the reef or some sunset downers at the beach.
We'll promise you that a work stay experience at Sunshinesories will include experiences beyond the usual, from getting blessed by our local monk in the yoga shala, to epic surf sessions at secret spots.
About Sunshinestories
Sunshinestories is a passion driven lifestyle business in Sri Lanka that's open year round. It has two different brands under the same company - Sunshinestories Retreat in Ahangama and Ceylon Sliders in Weligama.
Food & Beverage
·
Ceylon Sliders, Weligama
Commis Chef, Ceylon Sliders
Loading application form
Already working at Sunshinestories?
Let's recruit together and find your next colleague.